Mt Wellington North South Track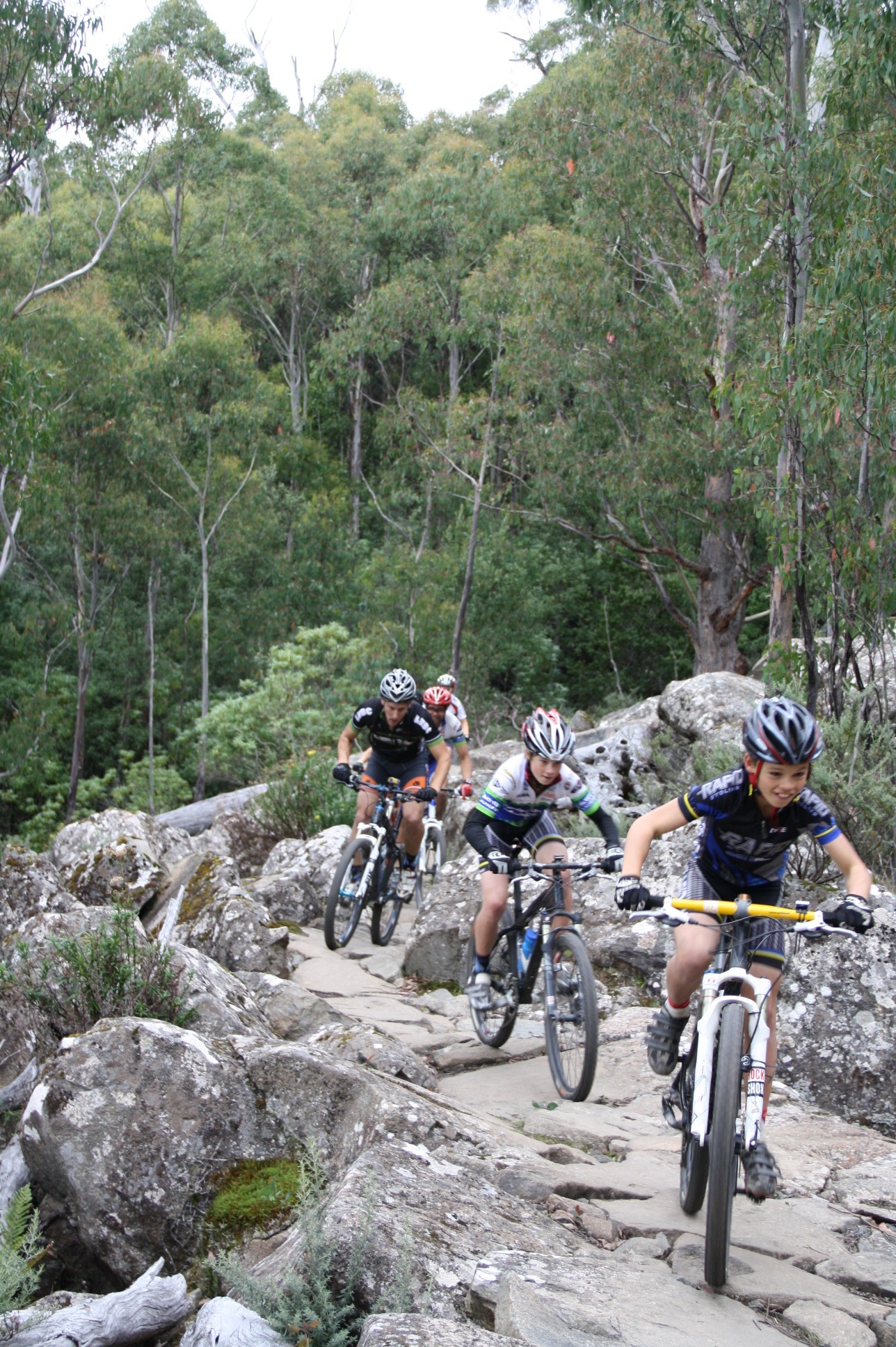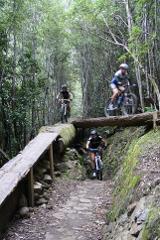 Duration: 4 Hours (approx.)
Product code: PNEQJG
One of the best mountain bike specific trails presently on offer in the
country, The North South track, on Mt Wellington near Hobart has been
built to an extremely high standard, with the workmanship and attention
to detail on the trail the only thing likely to distract riders on this
awesome descent.
The ride begins with a pickup from Hobart hotels before we drive to
the Springs' part way up Mt Wellington. From here we unload the bikes
and begin the ride down the trail. The ride starts straight up with
plenty of great flowing single track as we traverse through the wet
Eucalypt forest on stage one of the trail, which takes us through to
Junction Cabin. This first section is mostly a traverse with a few small
undulations. There are plenty of alternative options along the way with
Black Diamond rated log rolls, drop offs and jumps. Those wishing to
stay in one piece can easily avoid these. From the cabin a faster
downhill section begins where the grin on your face will match the
quality of the track, absolutely huge!!!! We wind our way down through
the open eucalypt forest past well constructed berms, an amazing rock
bridge and more single track before we emerge at the Glenorchy Mt Bike
Park where there is the option to try out the dual slalom, 4 Cross or
Downhill tracks.
We break for some lunch at the Glenorchy Picnic area before continuing back to your hotel on the cycle way.
This trail is suitable for all levels of riders, however, previous
experience will enhance your enjoyment of the ride. Please discuss with
booking staff your expectations and experience and we will ensure we
tailor the trip to suit you. This is one ride all our guides consider a
favourite and we have had a number of interesting groups including the
North Melbourne Football Club who had a fantastic time, quickly adapting
to the new skills required for MTB. You are welcome to bring your own
bike as long as it is of suitable quality.